A Review of BoobRun Deluxe
By
Kasaix
• 1 month ago • 6 comments
Nutaku asked us to look at this game, and here are our thoughts. Overall, BoobRun Deluxe is a fine game. It's free on Android, so anyone can pick it up and play. If you have an Android, anyway. It doesn't reinvent any wheels, but it doesn't need to. It's a runner game, where the main character is a busty girl that has to avoid obstacles and pick up "coindoms" as she goes from A to B. Yep, it's not hiding what the game is about. It's shameless in its pandering, and I wholly approve.

Now, let's take a look at the trailer:
Before we take a closer look, let's see what Boomlabs UG has to say about their game:
About BoobRun Deluxe
BoobRun Deluxe is a sexy Jump´n´Run Arcade game, where it is up to you to get your heroine Boobarella as far as possible! Gather coindoms and kill enemies for additional points and break the high score! How long can you survive on this unbelievable adventure and withstand the alien hordes?

Help your smoking hot protagonist in this adult sidescroller to jump and slide through the game and become a secret weapon against the lustful aliens. Several buffs, like the fire buff or the mega boob buff will help you on your way to defeat the horny invaders.
With increasing distance BoobRun Deluxe will become more complex and it will become hard work to fight off the increasing number of tentacles and aliens that are trying to catch and fuck you. 

Lovely graphics, customizable outfits and versatile achievements will ensure you to have long-term game experience.
You won´t miss anything in BoobRun Deluxe: Explore the hidden minigames. Enjoy the many pictures in your gallery or get excited over our super cool weekly events.

Last but not least don't miss out on the incredible portion of humour waiting for you in every detail!
Key Features
• Amazing Jump'n'Run in a cartoony 2D/3D world
• Lots of high quality sex artworks/ skins and animations
• Gallery to collect all your pictures
• Kill lust hungry sci-fi monsters and horny tentacles
• Gather power ups and achievements and unlock naughty images
• Customize Boobarella with your favourite outfits and hair colors
• Upgrade your buffs and get even better!!
• Compare yourself with others on the global high score
• Weekly Events with new enemies, skins and mini games
• FREE TO PLAY 
• NO PAY TO WIN
Honestly, they summed it all up nicely. The graphics are pretty cool, the gameplay is simple and fun. Customizing the player character, who is indeed named Boobarella, is fun as well. I played it for a while and enjoyed myself. I just zoned out and watched a girl avoid horny aliens. As with other games like this, there's some enjoyment in failing as well. Overall, it is definitely worth playing. It's free, and fun to play.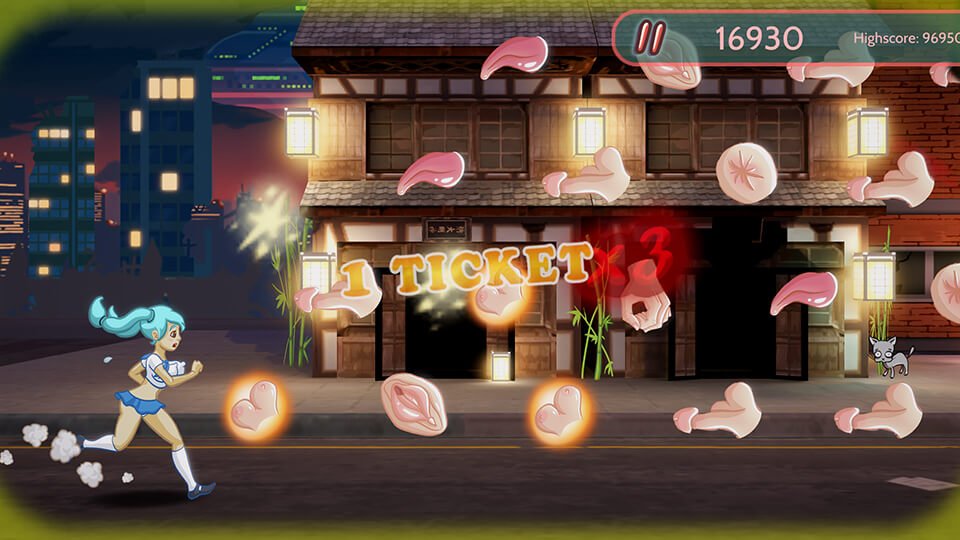 ---
Newest articles
Recommended for you