Omega Labyrinth Life Gets Hit by Sony's Censorship
It's weird to think that Nintendo have built a reputation for wholesome, family friendly games suitable for all ages such as Super Mario, Legend of Zelda and Pokémon, while Sony's schtick is that they have a bunch of titles with graphic content intended for more mature audiences, e.g. God of War, Yakuza and Bloodborne. Guess which company doesn't like games with fanservice on their consoles?
I remember seeing the trailer for Omega Labyrinth Z a while back, the second game in D3 Publishers' roguelike dungeon crawling series featuring big titted girls, and getting pretty excited, only to find out a few months later that its western release was cancelled by Sony of America & Sony of Europe. But after a third entry in the series, Omega Labyrinth Life, was announced last September, I'm still not getting my hopes up.
To everyone's disappointment but no one's surprise, Sony have confirmed that the game will be censored on the PS4 when compared to the Nintendo Switch version. Less fanservice, fewer boob slips and no armor break illustrations. They even went and censored the fucking logo! The joke is literally how the lowercase omega symbol (ω) looks like a bust but even that's gone now.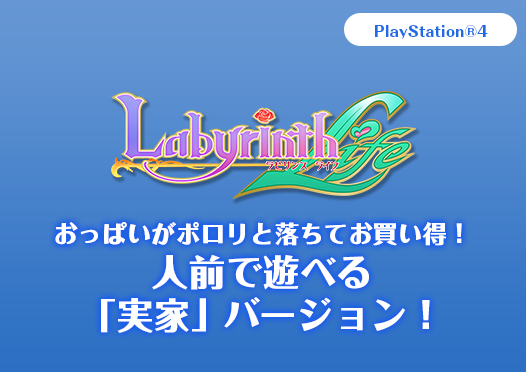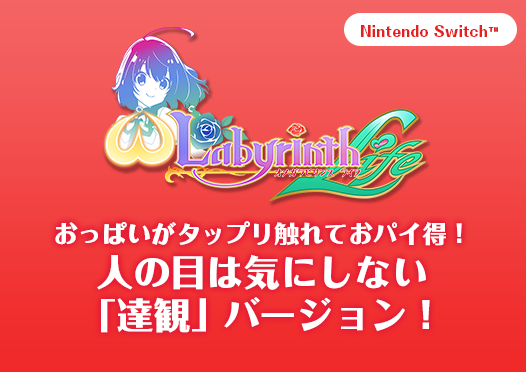 The silver lining here is that, because it's the first Omega Labyrinth game to be confirmed for a non-Sony console, it actually has a chance of a western release. After all, if Nintendo were willing to release Senran Kagura: Peach Ball outside Japan then maybe, just maybe we'll finally get to see Omega Labyrinth in English. Here's a trailer for the game in its complete oppai-centric glory on the Switch.
Omega Labyrinth Life will be released on PS4 and Switch in Japan sometime this year. Are you looking forward to importing it? Do you think it'll see the light of day in the west? Will Sony finally see the error of their ways and let gamers see fanservice again? Let us know what you think in the comments.

---
Newest articles
Recommended for you