A Review of Boobs in the City
By
Kasaix
• 5 months ago • 8 comments
Eroges asked us to take a look at Boobs in the City, and we have some thoughts. To start, let's see what the developer HOPE Studio has to say:
An exciting hentai shooting game on android.
Join Boobs In The City and meet your water pistol girl!

Story: The girls' water pistol competition has become the world's
most thrilling new sport, every girl dreams of being part of the water
pistol competition and becoming the very best!
You, as coach of a newly founded team, are going to train various
girls and make their dreams come true. From a professional dancer
to a part-time maid; from slender to curvy, you are going to teach
them more than water-pistol skills. You are going to have
relationships with the girls, date them, and they will take care of
your "water pistol".

Features:
Experience an exciting online competition with girls!
Training girls with your "water gun" in a 3D design!
Hentai sex scenes
Date girls and get them addicted to "you".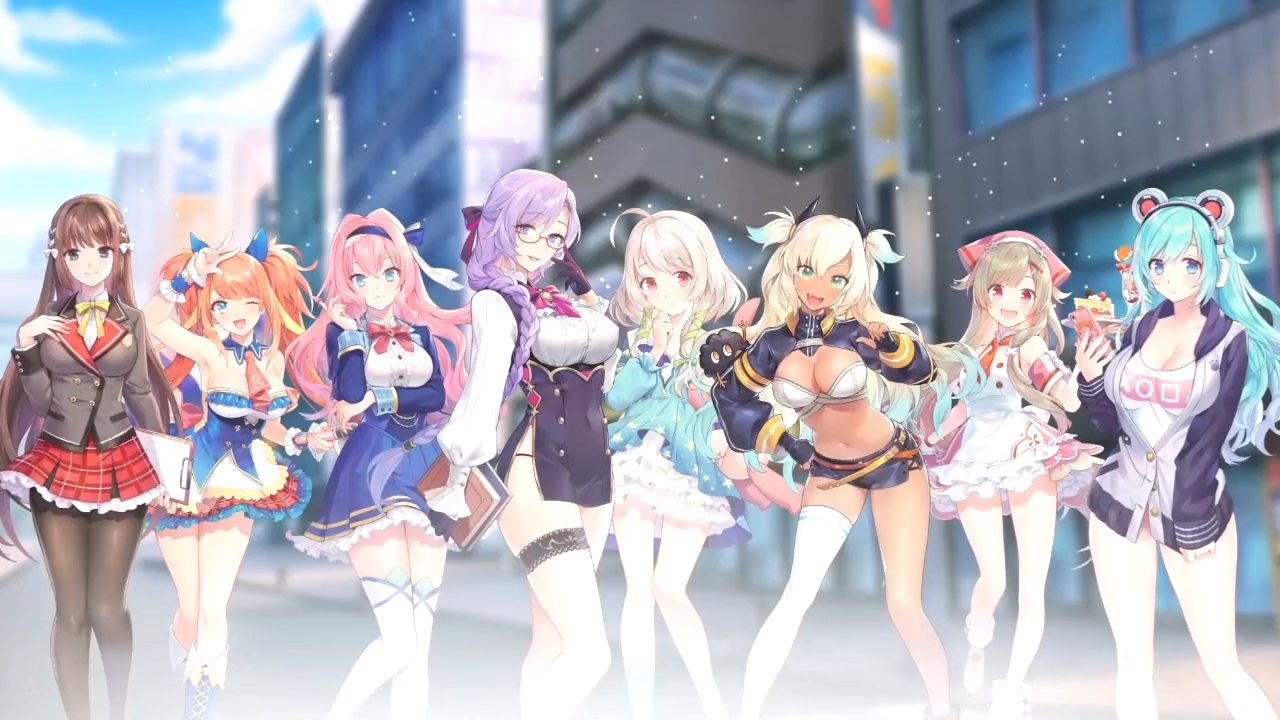 So, that's quite the build-up. It's a FPS hentai game with water pistols. It's exactly as fun as it sounds, and let's break it down. First, the gameplay, since this is actually a big draw to it.
Players run around the field and take on enemies with their chosen waifu and use water guns to fight. It plays smoothly, and even with a track pad on a laptop, I had no problems. Take a look at a screen shot of the combat to the left. The draw to the main gameplay is that as fun as it is, you could take the lewd times out, and the game is still enjoyable. The sexy times in these 'training sessions' is a bonus. You have to romance these characters, but it's not tedious and still quite fun.
As an added bonus to all this, there's terrific voice acting to bring the girls to life.
The story is just as appealing. Players take on the role of a coach of an all-girl water gun team. The girls want to be the very best, and the coach is up to the task of making their dreams come true. Of course, it's a hentai game, and the setup to sexy times is apparent. The girls will be getting wet, and not just from water guns. It's an enjoyable story, plenty light-hearted and fun.
The art is just great. The 2D art as you can see is perfect. The 3D, seen in the screen shot above and to the right here, is all top tier. The girls look soft, sexy, and plenty cute. They're also varied in appearance. There's no cute and paste here. "From a professional dancer
to a part-time maid; from slender to curvy," per Eroges' own description. There's plenty of variety here to choose a favorite waifu and have fun with them. Or choose more than one waifu. They don't mind.
All said, Boobs in the City is a great game. The gameplay isn't a simple setup to the sexy times, which is a rare trait in eroges nowadays. The girls are fun and definitely appealing in all the right ways. From the sporty tomboy to the moe girl, they cover the archetypes well. It's up on Eroges right now, and I don't see a price tag in sight, so go take a look.
For another interesting video of this hentai game, take a look at a review by SexyAngel Stripper HERE.
---
Newest articles
Recommended for you